Step by step instructions on how to make your payment
Please click on the button provided below:
On the website that opens, look for the option to select your branch. Choose "Hope Academy" from the list provided.
Type your registration number in the required  field.
After you have entered your registration number.
Enter the Capthcha code you see the the required field.
Click on the "Search" button to proceed.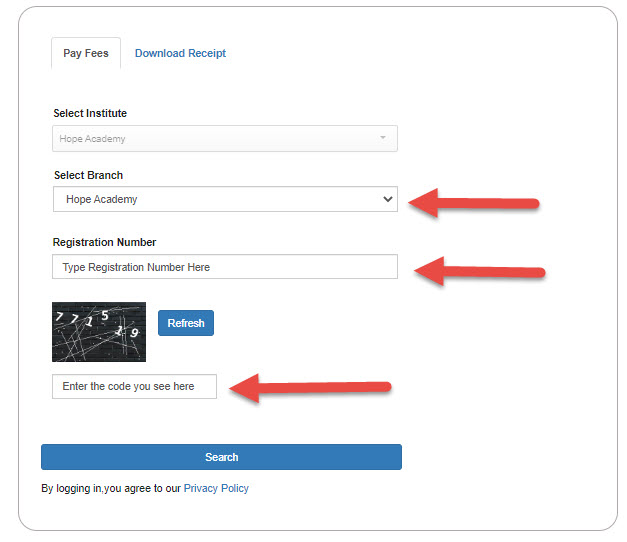 Once you are logged in, you will see a list of fees to be paid. Select the fees you want to pay by checking the appropriate boxes next to each fee. Enter remarks for Tiffin, Transport and Extracurricular ( As seen in the image below).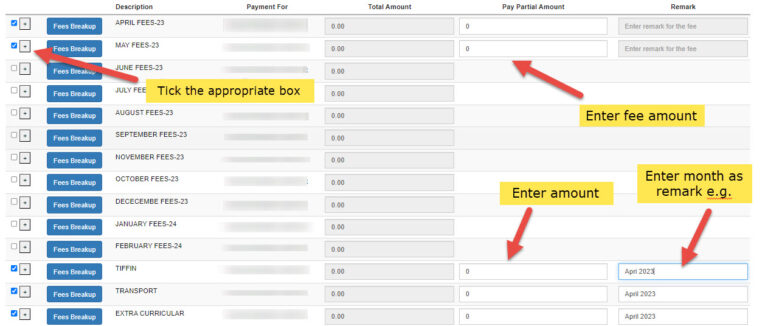 After selecting the fees, look for a button that says "Continue and Pay".3 Click on that button to proceed to the payment step.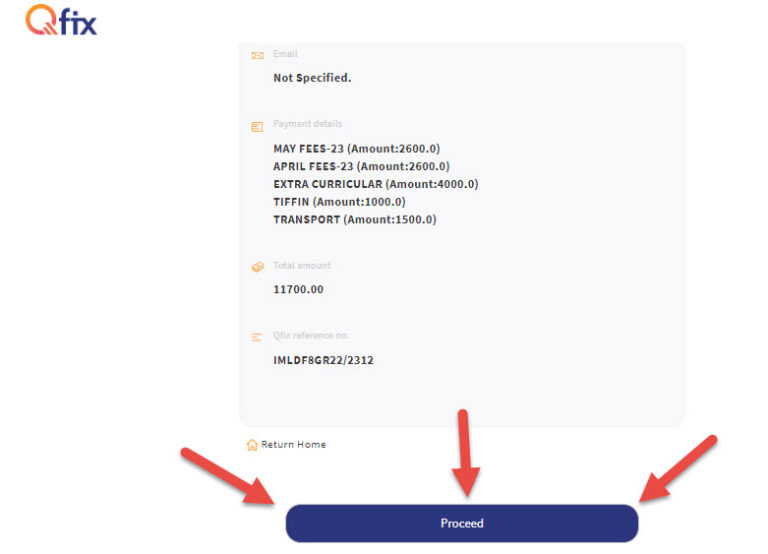 You will be redirected to a payment page where you can choose your preferred payment method (e.g., credit card, debit card, net banking, etc.). Follow the instructions provided to complete the payment process.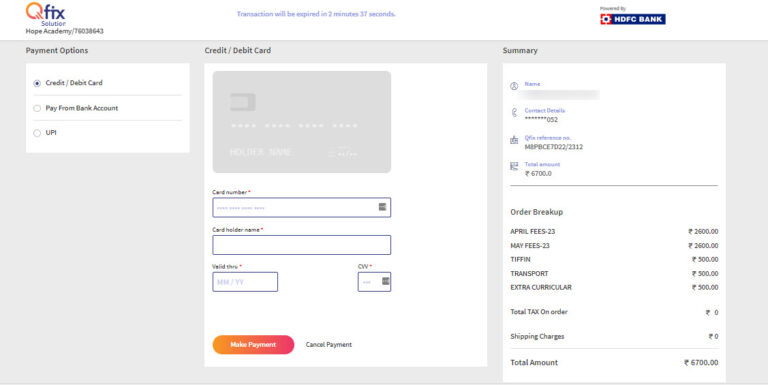 After a successful payment, the student can download fee receipt